Welcome
BAM (Brown and Mills Actors Agency) is a vibrant and expanding agency based right in the heart of London and serving a list of clients across the world. Already, BAM has helped 125 artistes achieve their ambitions. The overwhelming majority continue to work with us – because we're not just a business, we're more of a family in which everyone wins. The reason is simple – our mission statement is about you.
We're exclusive agents to actors from television, film and theatre.
Our team are hugely experienced in the industry. So we know what you need to make it because we've gone through the same trials and tribulations ourselves. We've made the mistakes and learned from them so you don't have to make them too! And we never forget that you are a person who deserves to feel valued as a performer, and trusted in the partnership we build with you.
Call us to discuss your needs; having a quick chat with us could turn out to be the best investment you've ever made.
Latest
Perry Warner has landed 3 adverts!

You can watch his Kayak ad here, his Otravine ad here and the funny Good Kenneth VS Bad Kenneth ad here. Please contact us for Perry's availability
Brown and Mills are seeking new applicants to join our books:
we are seeking:
over 60s: Male and Female
16-18 years old – Male and Female
Women over 30
Hattie Pardy lands her first film role at only 10 years old.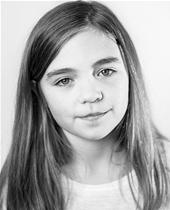 Congratulations to Josh Sutherland for securing another project!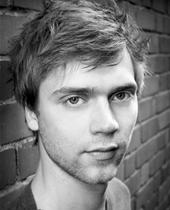 "Somethings" Star Chuma Alex Oraedu lands "Sun" Commercial.
MD Sam Brown tips Chuma as one of the stars of the future.
For Chumas availaibility please contact a member of the team . . .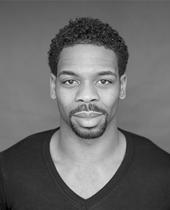 BROWN AND MILLS ACCEPTING APPLICATIONS NOW:
CATEGORIES
Boys 8 – 13 years
Teens 16-21
Male over 30
Females over 30
Please contact info@bamentertainment.co.uk for your chance to audition.
ELLIE AND ETHAN FOR RANGE AD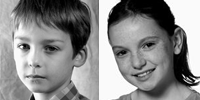 Ellie Pink and Ethan are to star as brother and sister in new commercial.
ELSIE FOR FLYBE AD

Elsie Peck jets off to film new Flybe advert.
SARAH FOR PADDY POWER ADVERT

Sarah Browning puts the power in Paddy as she lands new Paddy Power commercial.
ALFIAH TO STAR IN TV AD AND MUSIC VIDEO

17 year old Alfiah Brown will be hitting our screens in the new DFS advert screening inbetween Coronation Street over the next 5 weeks. Alfiah has the voice of an angel and is tipped to be one of BAMs future stars. Also look out for him in the new Vamps music video!
YASMIN MWANZA ON VERGE OF SOMETHING BIG!

Yasmin Mwanza is on the verge of signing a huge new project – details coming soon. The actress who starred in Leave To Remain is in very high demand! Exclusive to Brown and Mills rooster.
BAMS VERY OWN STEPHEN SIMPSON OFFERS FREE WORKSHOP

BAMS very own Doctor Stephen Simpson is offering a free workshop at Spotlight. Dr. Stephen Simpson is a high performance and confidence expert for people who want to win and achieve outstanding results.
DATE + TIME: Friday, 17th January, 2014, from 1.45-5.00pm. Q&A 5.00-5.30pm
LOCATION: Spotlight – in the heart of Theatreland – 7 Leicester Place, London, WC2H 7RJ
THIS WORKSHOP IS FREE BUT RESERVED TO ONLY 40 EXCLUSIVE SEATS, WHICH WILL GO FAST! To secure your spot, RSVP now by email to steve@drstephensimpson.com with your name, phone number, your biggest lack of results frustration, and 'GET REAL RESULTS NOW in the subject line.
ALMA TO STAR IN MARVEL!

Alma Eno jets off to Dublin to star in stage play "Marvel". Alma is an incredible young actress who is available for tv, film and stage!
HARRY BREAKS ONTO OUR SCREENS!
Harrison Smith appears on Suzuki! After coming very close for a number of projects Harry breaks onto our screens!

ERROL IN ADVERT ROLE
Errol Mundy has landed a role in the new Camelot advert!

ETHAN IN XMAS AD!
Ethan stars in the new Tesco Christmas advert and has described by the Daily Mail as "the most heart melting advert to date"

AVA CHARLES SECURES 4 EXCITING CAMPAIGNS
Ava can currently be seen on the "Step Change advert" The new EE commercial & the international advert for Hewlett Packard and BT Sport!

7 YEAR OLD KEN BRADY IN LUCRATIVE FILM DEAL!
7 YEAR OLD Ken Brady puts pen to paper on a lucruative film deal to star along side Rinko Kikuchi. Ken will fly to Italy for 5 weeks to film the 2014 blockbuster.

JAY EDWARDS SIGNS FOR BAM
Former boyband member of Eton Road, is set to hit the stage in an international arena tour of Grease over christmas. Contact Us for Jays availability!

CHILD ACTOR ETHAN LANDS ROLE IN NEW CHANNEL 4 DRAMA
Ethan will be hitting our screens in November playing the character of Perry in an explosive new drama . Ethan has also secured his first ever short film filming the beginning of july and is in the final stages of the casting process to star in a brand new children's TV series.

BAM ENTERTAINMENT ARE SEARCHING FOR NEW CHILD STARS
Email info@bamentertainment.co.uk now and if successful you will be invited to a photo shoot on the 25th of May. Urgently seeking boys aged 4-18years – Limited spaces availiable and invite only.
Nancy Sorrell to appear as Mrs Dollop
We have booked our client Nancy Sorrell to appear as Mrs Dollop alongside Vic Reeves on the CBBC series Ministry of Curious stuff. First broadcast date will be 6th Feb 2012.
Thriller News
After many auditions and recalls we are delighted to announce that our client Oliver Rosicourt will be attending the Michael Jackson School (MJ Theatre School) to prepare for a lead role in Thriller the musical.
We have confirmed another feature film…
We have just confirmed our client Yasmin Mwanza to star in a new feature film "Leave to remain" for release in 2013.
BBC Film
We are delighted to announce Annabel Davis has secured a lead in a BBC film out later this year, details to be announced soon.
BAM and Pop Gems…
We are very excited to be working alongside the pupils at Pop Gems Academy, we are now the exclusive agents for Pop Gems.
Photo Shoots
We have confirmed photo shoots on the 6th October and 24th November for any of our clients in Brighton or London.
Contact us to book your place today, email: info@bamentertainment.co.uk
Opening of our new offices in West London..
BAM photo shoot…
We have another photo session coming up, so if you're a BAM client and need photos for spotlight please email Roe Brooks to book your place.
Our books are now open…
We are now casting for actors to join our agency, if you would like to be considered please send a CV / show reel to info@bamentertainment.co.uk