About Us

Sam Brown – Managing Director
Sam knows what it takes to be a success in the challenging world of entertainment because she's been there herself.
Sam has a background in acting and presenting and knows what it's like being in the room and what it takes to be successful, how to handle every aspect of being an actor. She also has a cutting-edge skill for casting.
Sam says: "Casting is an art form, we have a matter of seconds to create characters, understand the vision of mass market for commercials and also the casting directors' briefs.
"It is our job as an agency to suggest the correct actors for the right role to meet and fulfil the casting director's vision".
Her education at Corona Theatre School from the age of nine has given her a depth of understanding of the sector which few people can match. Sam has appeared as an actor in many internationally-acclaimed productions including Harry Potter, and The Bill as well as in the sport sector, enjoying ten years in radio and in commentary for Millwall FC.
She has also hosted many charity events, and is fully qualified Lamda teacher, so her connections are academic as well as industry-based.
Sam adds: "I don't agree with agencies who handle clients as commodities. Instead, I take a 'hands-on' approach and makes a personal commitment to your success. With BAM, we mentor you personally, one to one, and assist with scripts and direction.
"As agents, we put our personal input into the mix. With adults we've got the knowledge to develop your skills to get it right when it comes to theatre, play-writing and knowing what roles are best for you – the character which will bring out the best for your career. We focus in on your best qualities".
Sam also trained at the Brit School.
Sam would love to be a Slytherin. 

Emily Love – Senior Agent
Emily joined Brown and Mills in 2014 as a Junior Casting Assistant. Straight out of drama school, Emily's love for film, theatre and books and a hunger to work in a fast-paced industry saw her quickly secure leading roles for Brown and Mills clients. 
Emily shadowed MD Sam Brown and quickly made her mark in the industry as a reputable Agent. Emily is a full-time Senior Agent and is on hand to help both clients and casting directors with their briefs. 
Emily is a massive Harry Potter fan and would love to be a Hufflepuff.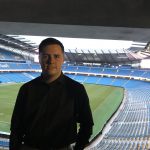 Lucas Ball Head of Public Relations
Lucas initially joined Brown and Mills in 2018, working around his studies and journalism work. He has grown into his role at BAM and is now 'Head of Public Relations', and also assists in other areas. 
Lucas handles social media for Brown and Mills and is hands-on in his work as an Agent. He handles all PR for the company. 
He is currently studying 'Sport Journalism' at the University of Brighton. 
Lucas would love to be a Ravenclaw. 
Olivia Rose – Head of BAM KIDZ

Olivia heads up Brown and Mills' children's agency known as BAM Kidz. She works directly with casting directors and parents to ensure all children are given the best opportunities within the industry, guiding both parents and children through every step of the casting process to deliver the good news of successful jobs and ensuring they always have someone to talk to. 
Olivia is well-travelled, an excellent communicator and driven. She is fully qualified in childcare and development and has a valid safeguarding certificate. 
Olivia started work for Brown and Mills in 2015 after being headhunted and offered the role to head up our exciting BAM Kidz division. 
Olivia would also love to be a Slytherin.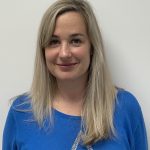 Karen McCabe – Agent
Karen also joined the Brown and Mills team in 2018 having previously worked at ITV. Her successful media career stood her in good stead for the fast-paced industry and she is a well-respected member of our BAM family. 
She would love to be a Gryfndor. 

Joan Brown – Senior Agent – Head Of Recruitment
Joan has over 40 years of experience within the TV and film industries and has seen many changes over the years. 
She knows talent and her eye for detail, along with her expertise to understand what is required to make it this business, make Joan invaluable and a major cog in the Brown and Mills team. 
Her knowledge and experience ensures Browns and Mills recruits the highest calibre of candidates and welcomes them to the BAM family. 
Joan would love to be a Gryfndor.